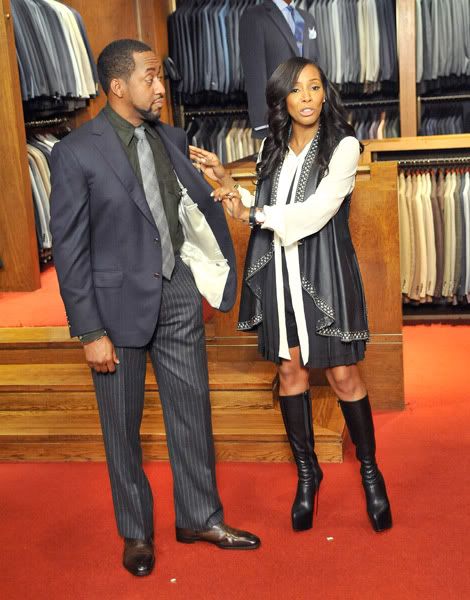 June Ambrose styling actorJaleel White aka Steve Urkel

I guess everyone (including me) can breathe a sigh of relief now that June Ambrose's reality show is called Styled By June. When I received a press release stating her show, The June Ambrose Project which was was followed by '(working title)' will premiere on VH1 for next year I had to take a moment to make sure I read that correctly. I really had to scratch my head pondering the question, do they think know no one will call them out on the similarities with the title and the Rachel Zoe reality show? I kept mum about it (
not really
) but
The Cut blog
quickly posted about it.
I admire June Ambrose as a stylist and the clients she dresses so I was hoping that her show will be completely different then her neighbor Rachel Zoe. However from the look of it at
TheYBF.com
the concept of the show is a completely different angle than The Rachel Zoe Project.
Here are some pics of her filming the show and working with Jaleel White at Paul Stuart in New York.