Bronx native and designer Ava Sanjurjo, is not shy in making her customer feel sexy and confident. Ava draws inspiration from Spain to New York to design an aesthetic that's true for her brand.

What's your Favorite Vacation Spot?
Puerto Rico. It's where I regroup.
What are Trends you noticed in Swimwear?
I am noticing fantastic mesh details which is great because I love to incorporate mesh every season. Underwire bikini tops, feminine details like fringe and bows. Also color, Bright bold color is were to go.
Do you have any style muses or icons that inspires you?
My pop icons are Tina Chow, Grace Jones, Cindy Crawford, and every super model of the 1990's. I'm inspired by strong confident woman, the powerful woman in my family and my gorgeous friends who love to live in bikinis.
What's next for the RICA Swimwear brand?
I want to continue to make amazing swimsuits and cover ups for seasons to come. We want to expand across the board and move into accessories. We want to make huge Rica sunglasses you can spot from a mile away.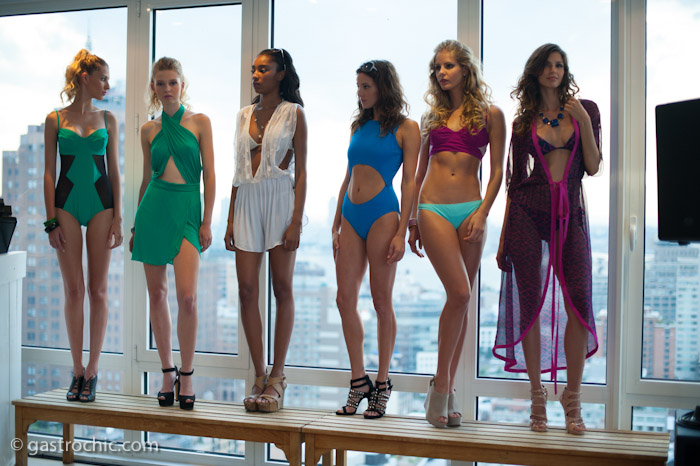 RICA Swimwear Spring/Summer '13 Collection Preview
What for this collection Inspiration?
I'm obsessed with fashion photography. Helmut Newton, Herb Ritts and Deborah Turbeville were the ones I looked up to this season. I played with rich colors like deep magentas and lush jewel tones that perfectly define the collection. Strong, sexy and sophisticated.
pic credit: Gastrochic.com